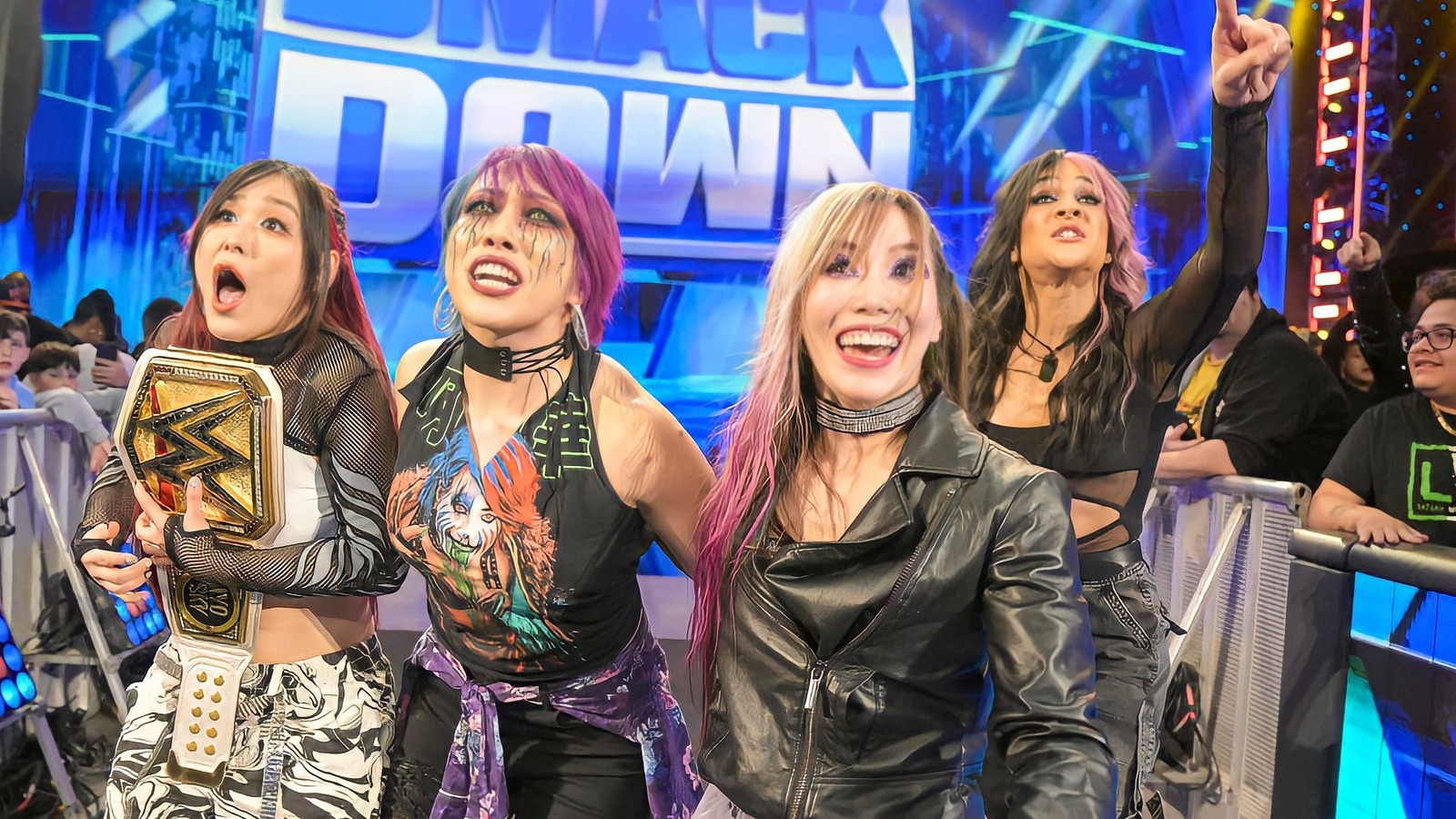 One of the most frustrating things in professional wrestling today is the fact that WWE's women's division is so good, and the way WWE books the women's division is so bad. That problem is compounded on "SmackDown," which has (a) the better women's division, and (b) a long-running, actually compelling storyline in the form of Bayley being slowly marginalized from Damage CTRL. And yet, even here, I can't handle the booking, which is set-your-watch predictable, and not in a good way.
It's bad enough that Damage CTRL is continuing to feud with Bianca Belair, Charlotte Flair, and Shotzi, despite the three of them winning at WarGames, because what else are any of them going to do? At one point during the brawl in the opening segment, Michael Cole said off-handedly on commentary "I guess WarGames didn't settle anything," and that's just a depressing statement. Beyond that though, WWE pulled the same kind of booking that frustrated me in the otherwise incredible women's WarGames match. On Saturday, Bayley sacrificed herself to save Kairi Sane, a story beat that would usually be followed by Sane winning the match, because cause and effect. Instead, the babyfaces just won anyway. On Friday, Bayley came out to help Sane against Belair in singles action and successfully did so behind the referee's back, a story beat that would usually be followed by Sane winning the match, because cause and effect. Instead, Belair just won anyway.
The justification is the same in both cases — Bayley has to be seen as a failure by Damage CTRL to widen the rift between them — but let's not pretend WWE is consistently booking the top star babyfaces of the women's division to win almost always and Damage CTRL to win almost never is something that's unique to this storyline. This time last year, a team led by Belair had just defeated Damage CTRL in a WarGames match at Survivor Series, and it seemed pretty clear that the heel stable that had debuted with such impact a few months earlier was already nothing more than a punching bag for Belair and the rest of the division's unstoppable superheroes. A year later, even with a member of Damage CTRL holding the WWE Women's Championship, we're in the exact same place. Now that's depressing.
Written by Miles Schneiderman