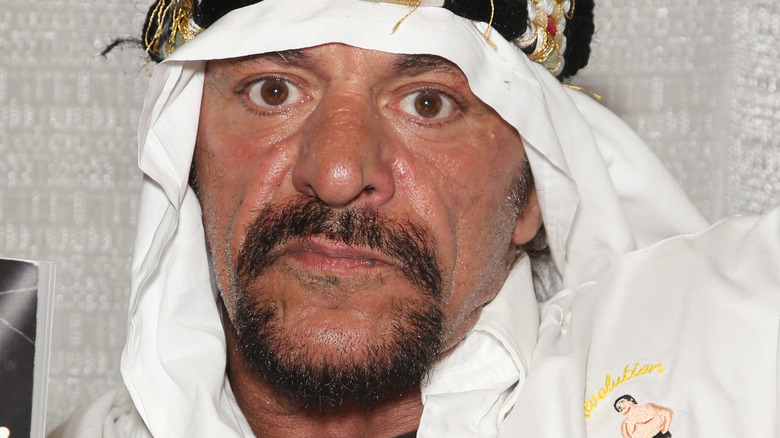 Gabe Ginsberg/Getty Images
It had become a running joke in AEW, lights go down, and someone jokes that "It's Sabu," when it never ends up being Sabu. That all changed on Wednesday night. 
As Chris Jericho signed a contract for an unsanctioned match against Adam Cole, Jericho chided the former "WWE NXT" Champion, noting that the five members of The Jericho Appreciation Society had a numbers advantage against Adam Cole and Roderick Strong. Cole then revealed that Sabu will be in his corner at Double or Nothing, prompting the hardcore wrestling legend's music to hit. Sabu came to the ring with a steel chair and helped Cole and Strong clear out the Jericho Appreciation Society with ease.
For all intents and purposes, Sabu is retired, having not wrestled a match since 2021, which makes him the latest in a long line of veteran wrestlers that have appeared in AEW as something of a mentor figure. Sabu is something of a left-field choice for Cole and Strong but with Kyle O'Reilly recovering from neck surgery and Bobby Fish seemingly on the outs with the company, Cole needs someone in his corner alongside Strong, and Sabu's hardcore bona fides make him a good fit.
Sabu has a history with another piece of AEW's lineage, as he is the only other man in the history of Extreme Championship Wrestling to hold the FTW Championship besides Taz, which has become something of a legacy title in AEW, currently held by Taz's son Hook. Sabu has not received a graphic indicating that he is in any way signed to AEW.