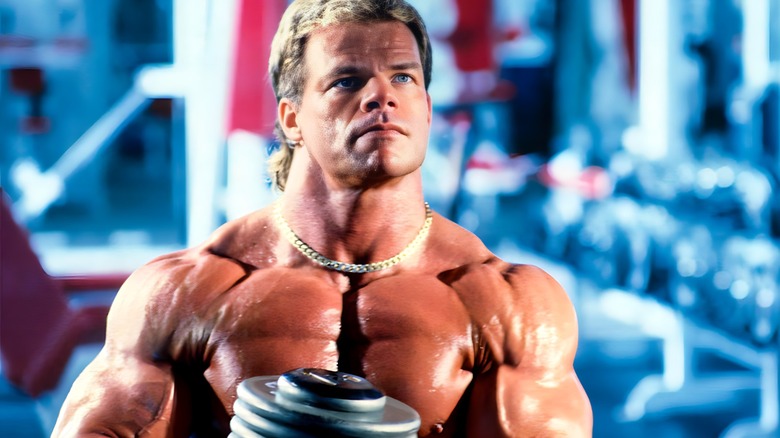 WWE
Logan Paul is now WWE United States Champion, a title that's lineage stretches all the way back to WCW and the NWA. Speaking for himself, former NWA United States Champion Lex Luger is thrilled with the latest addition to the title's lineage.
"I don't think I've ever seen a guy who has a feel and such a sense of timing," Luger said on "The Lex Express," saying that Paul has taken to the squared circle like a duck to water. Luger also believes WWE benefits from Paul in the same way they benefit from Goldberg or Brock Lesnar.
"I love what he's doing and it blows my mind what he can do with his limited experience. He can read the crowd," Luger gushed. "He's really good."
Luger says high-profile stars like Paul and Bad Bunny bring necessary attention to the product, especially when they have the passion and professionalism of the two stars. Luger isn't the only one who's said this, as even WWE Intercontinental Champion GUNTHER believes Paul and Bunny have worked hard to make their inclusion on WWE PPVs feel necessary. Even Paul's recent rival, Ricochet, had to begrudgingly give Paul kudos for his dedication to keeping up with even WWE's most athletic superstars.
Paul is not stopping with the United States Championship, recently saying he would like to team with "NXT" North American Champion Dominik Mysterio and win the WWE Undisputed Tag Team Championship, even though the titles are currently held by Dominik's Judgment Day stablemates Damian Priest & Finn Balor.