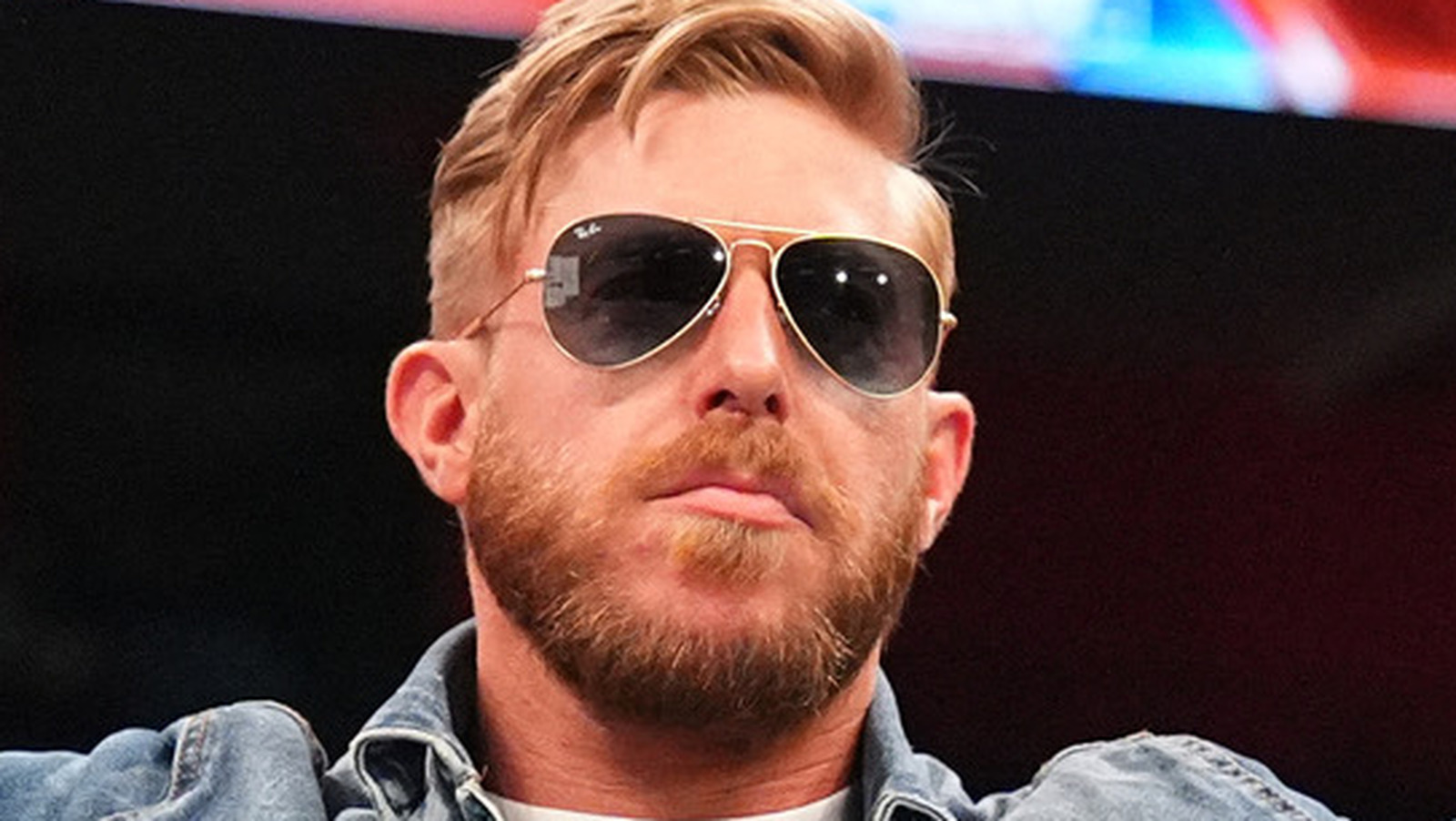 Jack Farmer: Ah Yes. Ladies and gentlemen my name is Jack Farmer, here at Wrestling Inc., and I am chatting with none other than the AEW International Champion, Orange Cassidy, ahead of his big championship defense at Double or Nothing at the T-Mobile Arena in Las Vegas. Orange, how are you doing today?
Orange Cassidy: I'm very sore. My back hurts. My neck hurts. I think I have a black eye. I don't know if you can see it. I don't know if you can see it.
You got a shiner there. That's from Dynamite?
Yeah, this Australian boy really beat me up…Should I grab the belt…I should probably have it.
Yeah, let's get the belt. Let's see that beautiful International AEW Championship…I'm guessing you're going to go grab it out of that JanSport backpack. While you're getting it there, I just want to say, JanSport needs to be sending you some sponsorship bucks for carrying around the Championship in that thing.
I don't think they care about me.
Well, they should. You're promoting them, Orange.
I mean, it's the same backpack I had when I was in elementary school, so there it is.
Look at that beautiful Championship. For my dollar, one of the best looking championships out there in pro wrestling.
It's very heavy, which is why I keep it in a backpack. It goes with me everywhere.

It's a beautiful Championship, and as mentioned, you had a very incredible championship defense on AEW Dynamite earlier this week, and you look to continue those defenses. But I want to ask you a little bit about that championship now. I saw an old interview, I did some research before this one, and you were talking to Sportskeeda back when it was called the All Atlantic Championship. And when you had it, you said you owned the Atlantic Ocean. Now that it's not the Atlantic Ocean anymore, are you no longer the king of the Atlantic? What happened with that? Did you just give it up?
I know, I'm still bummed about that because I was king of the Atlantic Ocean and now they changed the International Title, so I guess maybe I'm just king of all international waters.
But still liquid, you still got the liquid side of the planet? I mean, take that Aquaman, right?
Yes. Yeah, screw that. I'm the king.