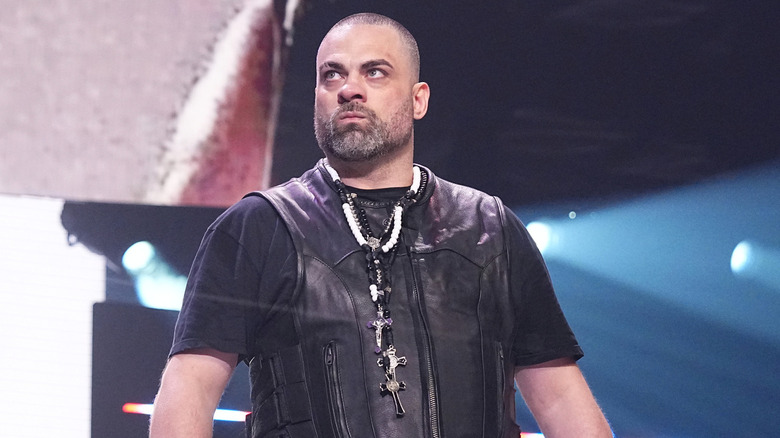 AEW
Eddie Kingston: Several wrestlers have been given opportunities to flex their creative muscles since joining AEW. The likes of Bryan Danielson, Dax Harwood, and QT Marshall are all involved with the creative team alongside Tony Khan, but people shouldn't expect Eddie Kingston to do the same. "No," he told "On-Demand" when asked if he wanted to do creative at some point. "I am bad in the sense of, my idea is right, I don't care about your f***ing opinion. So, if I was in control of some kind of creative or booking and I had someone who let's say I don't respect it'd be like, 'Just be happy I am giving you something.'"
Eddie Kingston
He made it clear that if people he didn't like said they wanted to do things he would simply tell them he wanted them to do what he told them as that was the schooling he was brought up with, which he now implements himself. While he believes taking what you're given and making it work is the right thing, he has no desire to spend time teaching others that.
Eddie Kingston "Am I going to help them? Absolutely not, let somebody else do it, that's not my job either, we have producers and agents that's not my f***ing job either. I don't want to be stressed, I was stressed for 18 years before I got to AEW, I don't want to f***ing stress," he said. "I just want to fight." However, while Kingston has no interest in moving into a creative role with the company, fans don't need to worry about him going anywhere, as the ROH World Champion recently signed a four-year contract to extend his stay with AEW.
If you use any quotes from this article, please credit "On-Demand" with a H/T to Wrestling Inc. for the transcription.