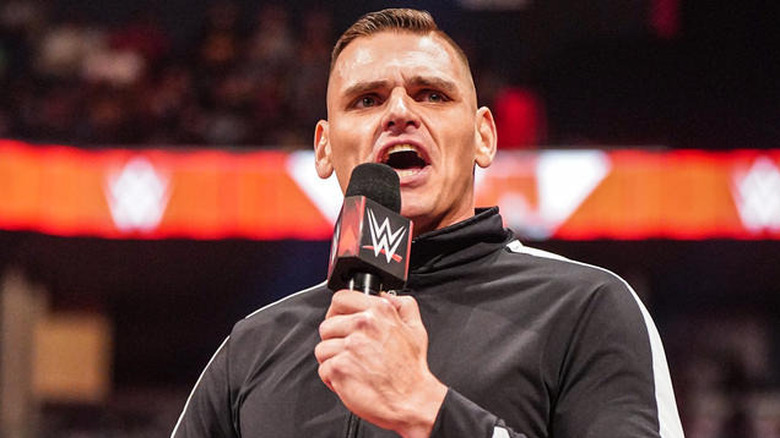 WWE
During an appearance on the "Insight with Chris Van Vliet" podcast, reigning WWE Intercontinental Champion GUNTHER spoke about The Miz and his title defense against "The A-Lister" at WWE Survivor Series: WarGames 2023 this weekend.
"I don't remember anything specific about The Miz's career; I can promise you that," GUNTHER said. "I've said this before because… I don't know, I forget the year. I don't know. maybe it was like, I'm really bad, 2010 to '12 or something like that. I don't know. But there was a time when I came up as a wrestler, or even later, I didn't bother watching WWE because it was really not my thing … For me, The Miz was always the embodiment of that era when I didn't like to watch WWE at all."
GUNTHER went on to say that it was "fantastic" that he could now step into the ring with Miz, especially in WWE, to determine who really is the greatest WWE Intercontinental Champion of all time. 
He explained that he was genuinely excited about the title clash at Survivor Series: WarGames because he didn't come through WWE's development system, whereas "The A-Lister" is a prime example of how good WWE's developmental system is.
"I'm still a little bit of a new guy here," GUNTHER said. "In WWE, I'm a little bit of an outsider, if that makes sense. It's at least how I feel when I watch it. I'm not the typical WWE wrestler. So I always wanted to be in the ring with Miz because, first of all, he has the background with the Intercontinental Championship. And secondly, it's a great measuring stick for me, if that makes sense, because it's a little bit of a clash of two worlds."
If you use quotes in this article, please credit "Insight with Chris Van Vliet" and provide an h/t to Wrestling Inc. for the transcription.