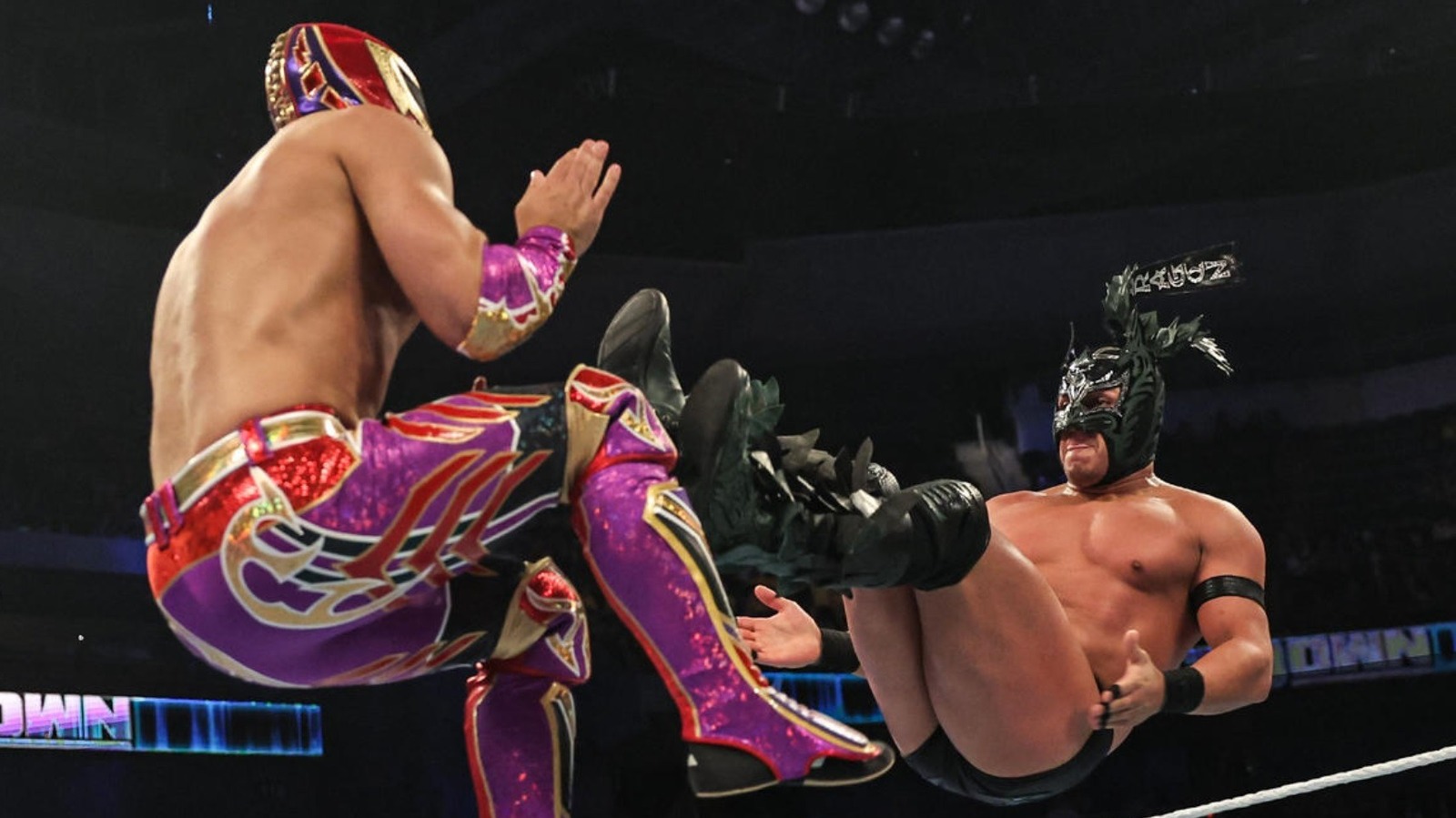 Unlike the battle between "AEW Dynamite" and "WWE NXT" back on a Tuesday night in October, there was little to no hype last Friday when "WWE SmackDown" and "AEW Collision" went head-to-head. There was no Tony Khan trash talk, no loading up of the shows with big-time matches, and in general, a sense that the result was already decided with "Collision" airing on a different night against WWE programming, something that has haunted the show during its short run.
And as many predicted, it haunted "Collision" again. Wrestlenomics reports that "SmackDown" drew 2.206 million viewers, as well as a 0.62 in the coveted 18-49 demo. Both numbers were vastly ahead of "Collision," which drew its lowest total viewership number in history at 270,000 viewers, nearly 1 million less than "SmackDown," and a 0.08 in 18-49, tied for the second lowest number in the history of the demo, though the September 30 episode of "Collision" would technically be lower, with only 106,000 viewers in 18-49 to Friday's 111,000.
"Collision" was down significantly from last week with the strong competition and different timeslot, with total viewers falling 32% from last week's 396,000 total viewers, while 18-49 dropped 21% from 0.11. Meanwhile, "SmackDown's" head-to-head win still didn't result in a significant jump in overall viewership, with this week rising only 1% from last week's 2.195 million viewers. The jump was a bit better in 18-49, with this week rising 8% from last week's 0.57.
There was some good news for AEW in the form of "Rampage," which aired right after "Collision." The show was up slightly from its preceding show, drawing 280,000 total viewers, and a 0.09 in 18-49. A 30-minute "Countdown to Full Gear' episode would round out the night with 139,000 total viewers and a 0.04 in 18-49.