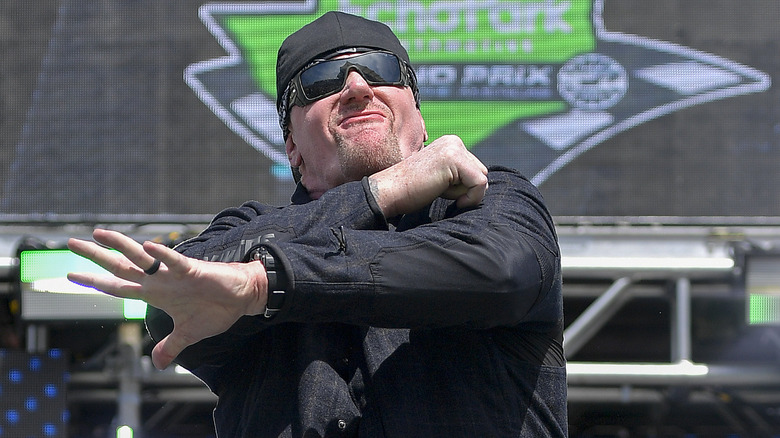 Logan Riely/Getty Images
There have been many would-be dream matches to pass wrestling fans by, some made impossible for reasons out of control, others just never come to pass. A perfect example of that is The Undertaker vs. Sting – a clash of two industry icons –  who for so long served as the embodiments of WWE and WCW respectively. Undertaker himself commented on what would have happened if they met during a recent interview with Bill Apter for Sportskeeda. 
"I'd have killed him," he declared with a smile, "He'd have got a Tombstone brother, he's going out after I'd planted him."
Perhaps most frustratingly, Sting and 'Taker shared a time within WWE. Sting debuted for the company in 2014, leading many to speculate they could lock horns at 2015's WrestleMania 31. They didn't, however, Undertaker instead facing Bray Wyatt and Sting against Triple H. By the end of the year, Sting had been forced out of the ring due to a spinal injury. Fortunately, "The Icon" has revived his career in AEW, working a total of 23 matches thus far. He will retire definitively at AEW Revolution in March next year, and The Undertaker shared a message for his counterpart in light of that. 
"Yeah I would love to say, Sting, congratulations man, on just a spectacular career," Undertaker said. "I mean just one true icon of our industry. He's done everything, and like I said just the longevity of that character, just well done, and congratulations. I hope retirement is everything that you want it to be and you deserve everything you have."