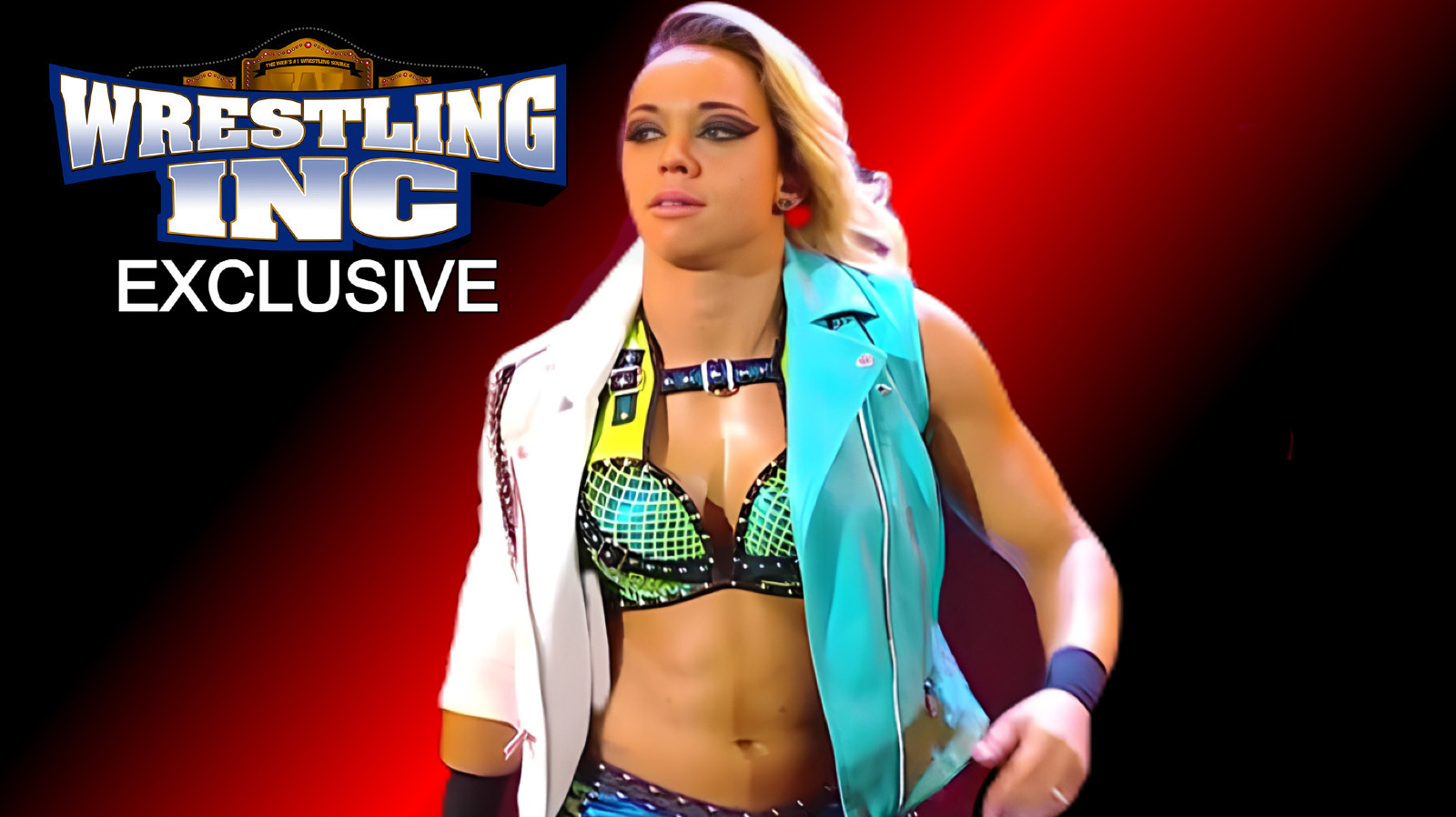 Cora Jade's on that show, and she had worked a previous Shimmer taping. Gigi Dolin had been working in Shimmer around that time. January 2021, you all get signed. Was there any sense when you found out that you were doing that Shimmer show, this might be a big deal for your career? Because it does seem like historically WWE was keeping an eye on Shimmer over the years.
Yeah, there was a little bit of that gut feeling that I was getting. Like this could be a big one and I need to make sure that I crush it. And Allison Danger was the one that actually helped me get on that show because I was trying my hardest to get on one of these shows to get seen in some light. So Allison Danger and Cheerleader Melissa, they put in a good word for me. So Shimmer finally brought me on and then when they finally saw me, came over from there.
Absolutely. One of the reasons I was curious about that is because Shimmer is unfortunately effectively dead at this point. I mean, COVID kind of killed it after 16 years. Obviously we're now seeing more college athletes in NXT, I think fewer indie wrestlers in the women's division. Now, WWE brings in Jade Cargill who became a star in AEW. From your perspective, how has the rise of AEW and the shifting indie landscape after COVID changed WWE's process for finding new talent for the women's division, like both in NXT and on the main roster?
I mean, as far as them finding talent, I think there is a part where they have these people that go out there and keep an eye on certain talents. Gabe Sapolsky is one of them. He's one of the guys that is always out there looking and seeing who's next. So that's that side of their job. I don't really know how all of it works, but I do feel like it helped out.
And speaking of…
But I think it's one of the reasons why I probably got picked up, is at the point it felt like between AEW and WWE, they were trying to hire as many people as they possibly could.
Well, I know Cora Jade worked an AEW show I think at one point, so yeah. Have you gotten to work with Sara Amato? Speaking of Shimmer, is she still coaching down in NXT, because it feels like it's been a while since I've heard anything about her.
Yeah, she is still coaching. I was in her class for a little bit when I first got to WWE.
That's awesome. I imagine she's an amazing resource.
Yeah, she's great. She's always fun to kind of go to and chit-chat.