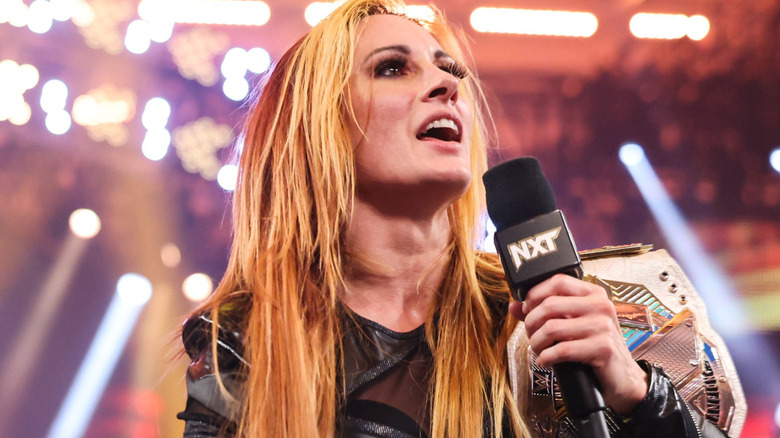 WWE
After suffering defeat at the hands of Becky Lynch on last week's episode of "WWE NXT," Tiffany Stratton is eager to receive her rematch. Soon, she'll get it.
In the opening segment of tonight's "NXT" episode, newly crowned "NXT" Women's Champion Becky Lynch proclaimed that "The Man" has officially returned to what she now calls "N-BEX-T." While Lynch is excited to wrestle some other "NXT" performers, she also promised Stratton that she could have a rematch for the title whenever she wants. That statement then prompted Stratton, the now former titleholder, to appear, claiming that she wanted her rematch tonight.
Stratton's declaration turned out to be a bluff, however, as she was adamant about receiving her title shot on a bigger stage – that being "NXT" No Mercy. Lynch obliged, but then warned Stratton that she wasn't "hungry" enough to defeat her. After Lynch urged Stratton to fight her in the ring, Kiana James emerged from behind to aid Stratton in beating Lynch down.
Despite the numbers disadvantage, Lynch managed to escape James' grip and scare off both women with a chair. Following this physical encounter, WWE confirmed that Lynch will defend the "NXT" Women's Championship against Stratton at "NXT" No Mercy on September 30 in Bakersfield, California.