Leeds United are eyeing up Genk sporting director Dimitri de Conde as Victor Orta's replacement this summer, according to a new rumour.
Do Leeds need a sporting director?
The Whites have had a tumultuous time of things throughout this season, with the campaign not panning out the way many would have hoped last summer. Jesse Marsch's reign as manager came to an end, following too many poor results, Michael Skubala's caretaker period lasted three games and Javi Gracia didn't last much longer in the Elland Road hot seat.
Sam Allardyce is now Leeds' fourth manager of 2022/23, but he looks like he will fail in his efforts to keep his side in the Premier League, with a miracle required on the final day this weekend.
There haven't only been managerial casualties at Elland Road in recent times, however, with Orta relieved of his duties as sporting director, following a six-year spell. It means that the Whites are now on the lookout for someone new in the role, and it looks as though they have a potential candidate to come in.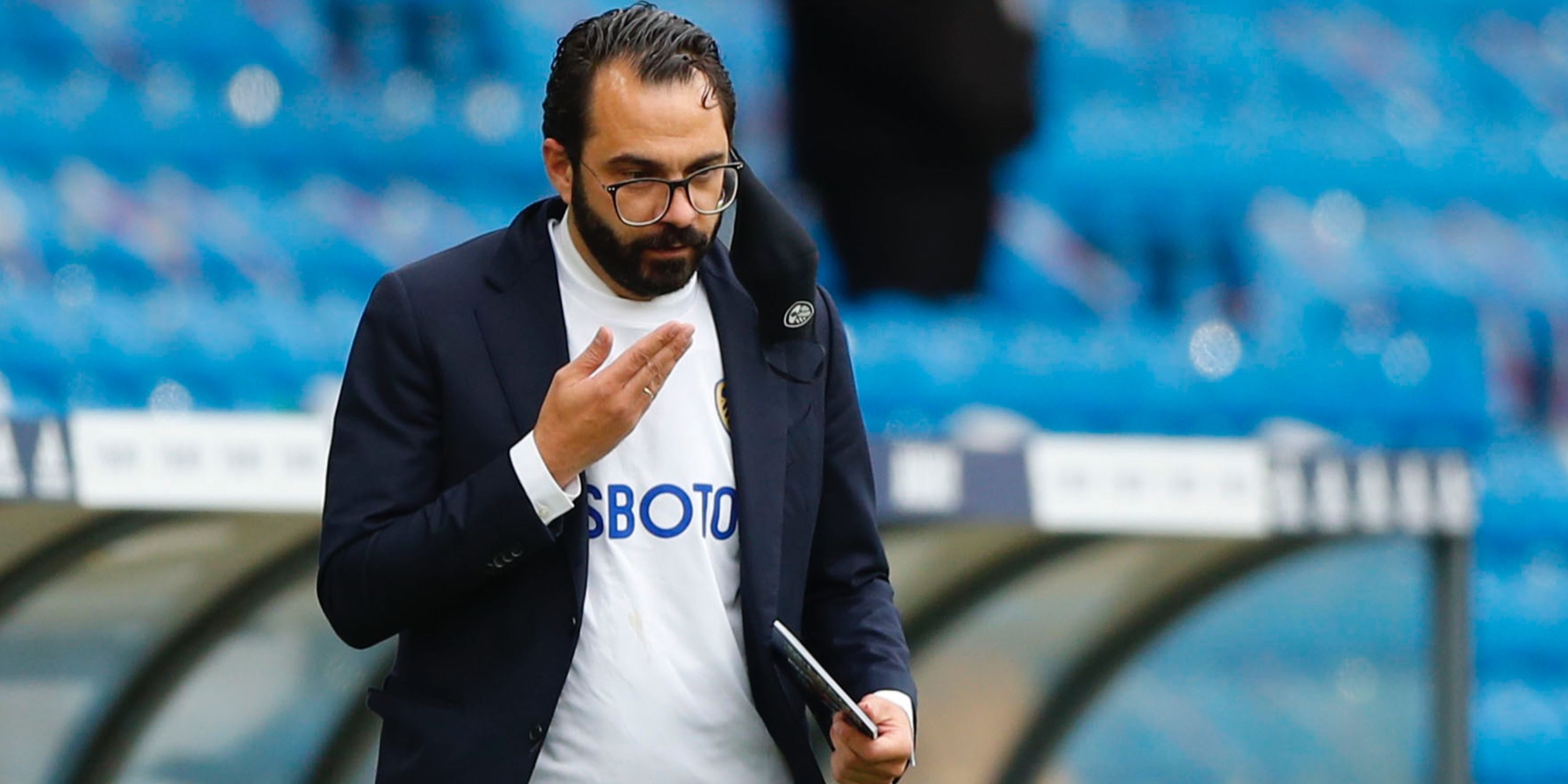 Could De Conde be Orta's replacement?
According to Het Nieuwsblad, Leeds, and by extension, Andrea Radrizzani and the 49ers, are interested in snapping up De Conde from Genk, although they aren't alone in tracking him. Southampton and Tottenham are also mentioned in the report, so it may not be easy for the Whites to get their man, especially if the latter use their weight.
De Conde has been in his current role since 2015, so it could be that a fresh challenge appeals to him, and a move to England could be particularly eye-catching to him.
This could be an exciting appointment by Leeds if they get it done, with Orta having big shoes to fill, despite things ultimately ended badly for him, with Radrizzani deciding that a change was required.
De Conde has a wealth of experience, but at 48, he is still relatively young in terms of his job, and could bring fresh ideas to Leeds and be key to the right players coming in this summer. The clubare also likely to be under new ownership in the 49ers Enterprises, which could be beneficial to the Genk man in the long run, allowing him more funds for signings.
It may be that he is just one of many options to be the Whites' next sporting director, but either way, it is refreshing to see the club moving quickly, as they potentially prepare for life back in the Championship.