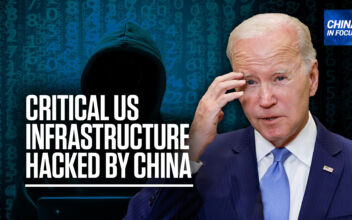 Critical U.S. infrastructure has been infiltrated, all fingers pointing to state-sponsored Chinese hackers. Microsoft warns the attack singled out the U.S. island territory of Guam, raising national security concerns. But was Taiwan the intended target? Guam is the centerpiece of any U.S. military response to a Taiwan invasion. And it goes further: The United States and allies warn this could be happening globally.
Topics in this episode:
Chinese Malware Hits Guam, Aiming for Taiwan?
China Braces for the Next Wave of CCP Virus
Biden Picks Next Joint Chiefs Chairman
Bank of America to Reshuffle 40 Asia Bankers: Source
Hong Kong Political Cartoonist Bids Farewell to 40-Year Column
From Bowing to Mocking: China-Critic Comedian 'Uncle Roger' a Hit Online
Chinese Salvage Ship Caught Looting WWII Wrecks
Computer Maker Lenovo Hit by PC Demand Slump
U.S. Shouldn't Play Verbal Games with China Over Taiwan: Yates
China in Focus is sponsored by Preserve Gold. Click here to claim your $200 and 1% cash-back in free gold and silver*: http://offers.preservegold.com/ntd
China in Focus Weekly Newsletter
Find out what's really going on in China
Success! You are now subscribed.