KANSAS CITY — GM Mike Chernoff is traveling with the Guardians on their brief three-game trip to Kauffman Stadium. Chernoff and Chris Antonetti, president of baseball operations, are in for a busy offseason with manager Terry Francona stepping down and other pending personnel decisions.
Chernoff talked to reporters before Tuesday night's game against the Royals. Here's what he had to say as the Guards' season winds down.
Q. Is Terry Francona officially stepping down as manager at the end of the year? He's strongly indicated that is what he plans to do. But no one in the organization has made it official.
A. "I'm not going to elaborate on what Tito has said. What we've talked about is that Tito's health and well being is the most important thing headed into the future. For the first time in the 11 years he's been here, he's contemplated the reality of what it may look like if he's not our manager.
"But we've also said let's take this one step at a time and not making any final decisions until we need to."
Recommended Guardians stories
Q. What about the coaching staff? They have to be up in the air as the season comes to an end.
A. "We have such a great coaching staff and a lot of these guys have been together for a long time. In a year when a manager gets fired, there's usually a lot of turmoil in the organization. It's usually under bad circumstances.
"This is a tough situation. If Tito does decide to step down, he's leaving on a high note. But at the same time we have to make decisions on how we put a staff together with a manager.
"We have just been honest with all of our coaches. We've had individual conversations with all of them. I don't know if we can answer every question or settle everything with them. We've just tried to be as honest as we can with them."
Q. What are you expecting from Shane Bieber over the final two weeks of the season?
A. "He came back fine from his rehab start Sunday with Columbus. I think he's excited and we're excited. The next step is to get him into a big league game. We want to be smart about ramping up the volume and the intensity. Any time you go from the minors to the big leagues there is a increase in the guy's heart rate and intensity.
"Our goal is for him to take that next step and see how he gets through it."
(Bieber will start Friday against the Orioles at home. It will be his first start since July 9).

BET $5, GET $200 BONUS BETS
DRAFTKINGS SPORTSBOOK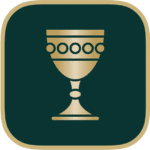 BET $50, GET $250 BONUS BETS
CAESARS SPORTSBOOK

BET $5, GET $200 BONUS BETS & $100 OFF NFL SUNDAY TICKET
FANDUEL SPORTSBOOK

$1,000 FIRST BET OFFER
BETMGM

BET $1, GET $200 BONUS BETS
BET365
With Ohio sports betting promos now launched, new users can take advantage of sign-up offers from DraftKings Ohio as well BetMGM Ohio, FanDuel Ohio and bet365 Ohio.
---
Q. What did you think of Tanner Bibee's rookie year?
A. "Talk about a tremendous year. It's not easy for a young player to come up and carry a big league rotation the way he and the other young starters did. This is a kid since the day we drafted him has put in consistent work to develop.
"We saw points up here where he had to make adjustments. Often that's one of the things a young player has trouble doing. It was great to see him get through so much this year. It was unfortunate that he had to go on the IL (strained right hip) just because of how positive a year it was. But it certainly doesn't take anything away from his season."
Q. Has Gabriel Arias positioned himself to be the starting shortstop for next season?
A. "I don't want to make any predictions about next year. What we're trying to do is provide Gabe with as many opportunities as we can. You can see the special defender he can be.
"We like the bat speed and pop he has. What we're looking for is consistency of those at-bats against tough major league pitching. We've seen signs of that at different times this season."
Q. What about Arias' splits against lefties and righties?
A. "I don't know what to make of it. I'll let you guys figure it out. I don't think there is any reason he shouldn't be able to hit left-handed pitching. This is a quality right-handed bat who over time will hit lefties just fine."
(Arias went into Tuesday night's game hitting .084 (9 for 107) against lefties and .288 (55 for 191) against righties).
Q. Do you think second baseman Andres Gimenez could be your shortstop next year?
A. "It's something we'll talk about over the winter. He's a great defender at second base, but we think he'd be great at shortstop as well. He played shortstop for Venezuela this spring in the WBC."
Q. The Guardians were 28-17 in one-run games last year when you won the AL Central. This year the Guards are 25-29 in one-run games. Can you pinpoint a reason why?
A. "It has really defined our year. We dealt with it last year even when our offense was a little bit better. This year we're a little farther behind, but that means if we have a great pitching staff there are going to be tight games all the time.
"I do think that whether it's because it's two years in a row with that, or just the noise of the season, I think we're putting an extra toll on our bullpen late and in close games. I think that puts guys in stressful situations for sure.
"I don't know if I can sit here and pinpoint why we haven't been as good in those situations as we were last year. Hopefully, when we review the year we'll see if there are tweaks we can make to put us in a better position in those games next year."
Ad not displaying properly? Become a Cleveland Baseball Insider by clicking here.
If you or a loved one has questions and needs to talk to a professional about gambling, call the Ohio Problem Gambling Helpline at 1-800-589-9966 or the National Council on Program Gambling Helpline (NCPG) at 1-800-522-4700 or visit 1800gambler.net for more information. 21+ and present in Ohio. Gambling problem? Call 1-800-Gambler.