Wolves manager Julen Lopetegui deciding to leave the club at the end of the season "would be a disaster", according to journalist Dean Jones.
Is Lopetegui doing a good job at Wolves?
When the Spaniard arrived at Molineux back in November, they felt in genuine danger of being relegated from the Premier League, following a grim end to Bruno Lage's reign. They were 19th in the table at the time, so he had a big job on his hands turning Wanderers' season around.
Lopetegui has excelled overall in the job, showing why he is such a highly-regarded manager and steering Wolves comfortably clear of safety. As his side prepare to visit Arsenal on Sunday afternoon in the final game of the campaign, a 12th-place finish is still possible, and a chance to even overtake Chelsea.
The influence that he has had cannot be underestimated, with Wolves possibly playing Championship football next season if Lage had stayed on, but worrying, some exit rumours have emerged in recent weeks.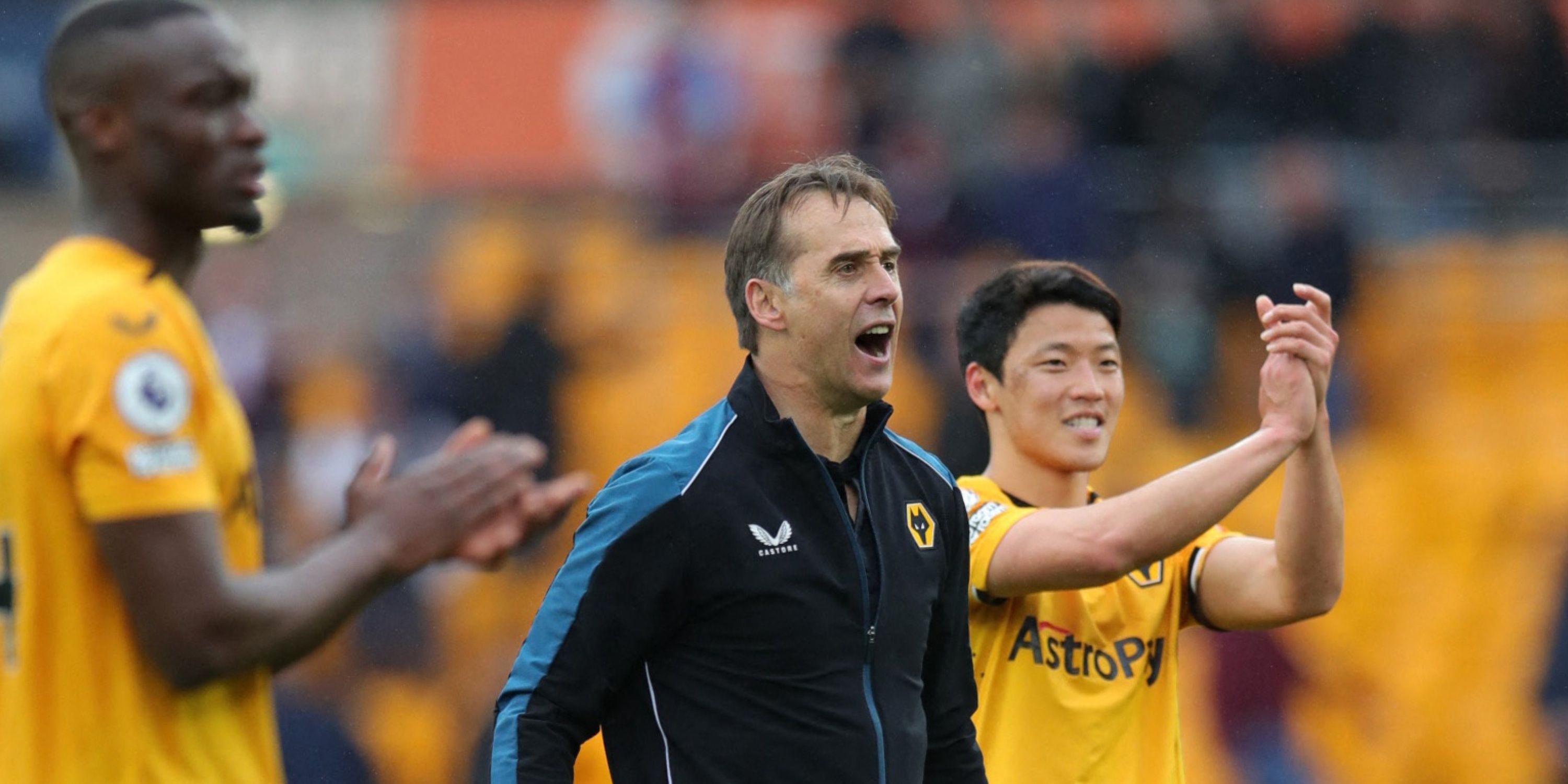 Could Lopetegui leave Molineux this summer?
Speaking to Give Me Sport, Jones admitted that Lopetegui moving on would be disastrous for Wolves:
"It would be a bit of a disaster for Wolves if Lopetegui walked away. They already have key squad members set to leave and there is no succession plan in mind because it would come out of the blue so early into his reign. He's got a vision and we have seen the early stages of that showing some progress.

"There is some substance to the frustration that is being reported and the FFP situation, I understand, but it would be a huge shock if he actually walked away. Wolves looked at brining Nuno back to the club not too long ago but having to considering something like that again so soon would really not be ideal."
To lose Lopetegui so soon after coming would be an enormous setback for Wolves, who will no doubt be hoping he remains at Molineux for a number of years to come.
He has done so much to improve matters at the club, from ensuring performances are more easy on the eye to getting far more out of individuals who were struggling under Bruno Lage, such as Daniel Podence, for example, who is Wanderers' joint-top goalscorer in the Premier League with six strikes.
The hope is that Lopetegui decides that his future lies at Wolves, seeing next season as a chance to take his team up a level, although assurance over transfer funds look vital, in that respect.