Manchester City may have to brace themselves for a transfer battle next summer, with Real Madrid eyeing up a potential bid for Erling Haaland according to a report from L'Equipe.
Will Erling Haaland leave Manchester City?
The Premier League side have stormed to another league title this campaign, with the club reaching 89 points following their midweek draw. A large part of their success can be put down to the unbelievable form of Haaland, who has bagged goals aplenty throughout the season.
The striker has so far managed to score an incredible 36 goals in just 35 league appearances for the side this campaign. Throw in a further eight assists and it means that the former Borussia Dortmund man has an average of 1.43 goals or assists per game.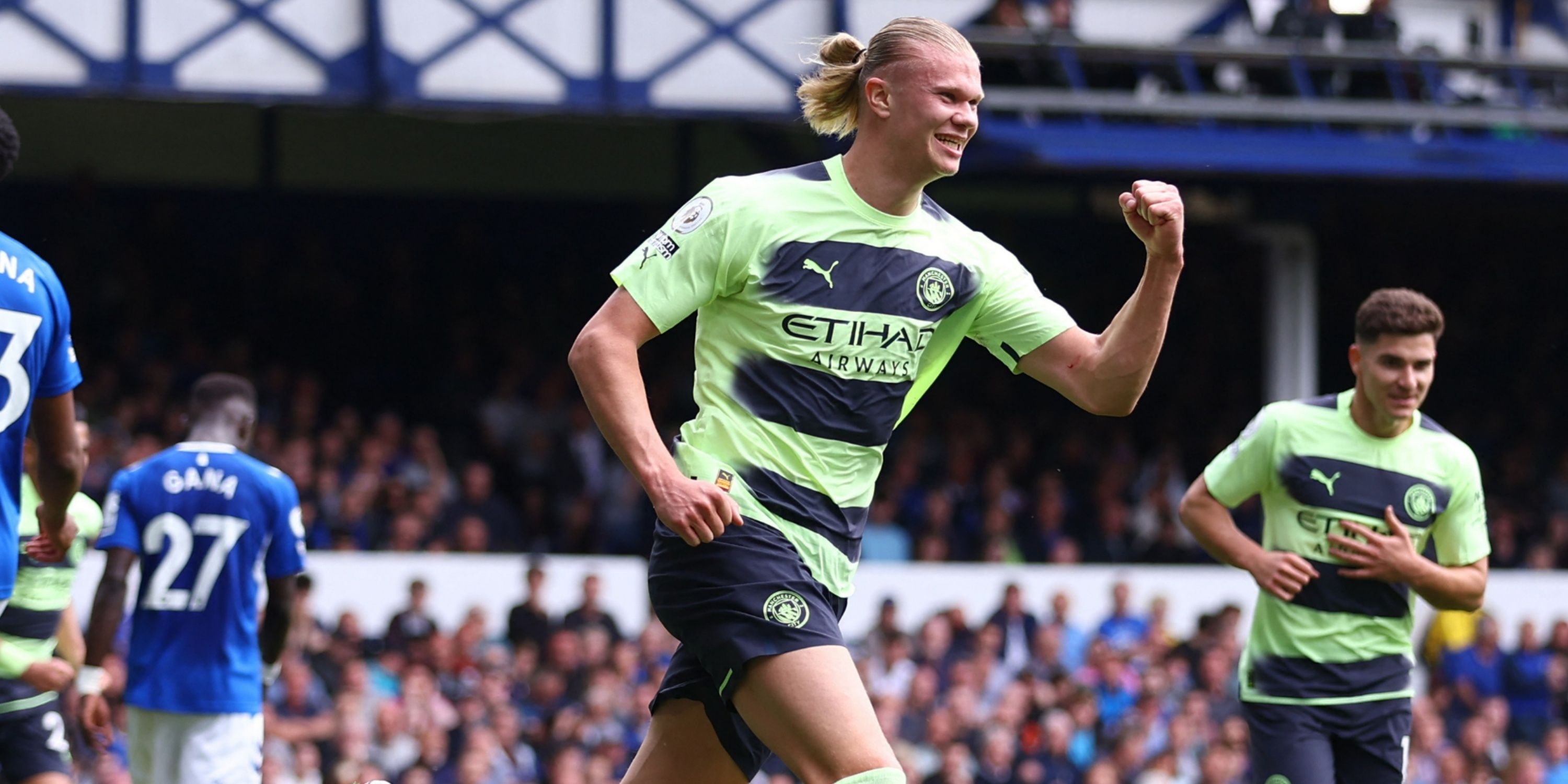 Now, having continued to light up England having already taken on Germany, Real Madrid may have a move for the player in their sights. According to L'Equipe, the Spanish giants want to complete a huge transfer deal next summer that would see either Kylian Mbappe or Haaland head to La Liga. They have yet to decide who, but it means that come 2024, the striker may be on the wanted list and City could therefore face a battle to retain one of their star players.
Are Real Madrid signing Erling Haaland?
If the Spanish side did choose to bid for the Man City striker, they would be getting themselves guaranteed goals. Haaland's rate currently suggests as much, and it was a similar story at Dortmund, where he bagged an insane amount of 62 goals in 59 starts. This is therefore not a flash-in-the-pan season from the attacker. The Norwegian has also had plenty of plaudits, including football talent scout Jacek Kulig, who stated that he is a "monster" due to his goalscoring ability.
It would likely not be cheap for Madrid if they did want to add Haaland to their ranks, though. The CIES Football Observatory suggests that his value is around €200m (£173m). That would mean it would be one of the biggest ever deals in football history if he was to leave City for that fee. Based on his goalscoring record though, it might actually be worth it – but whether Pep Guardiola would even entertain the idea of selling him so soon remains to be seen.