Newcastle United could be lining up an audacious swoop for Tottenham Hotspur talisman Harry Kane this summer, with manager Eddie Howe looking to make the requisite moves to cement their stature at the forefront of European football.
What's the latest on Harry Kane to Newcastle?
According to Spanish outlet AS, the Magpies have lined up an illustrious longlist of firepower ahead of the summer transfer window, with notable names such as Kane, Neymar Jr. and João Félix listed.
Kane has been at Tottenham for the entirety of his professional career alongside a string of loan spells, and is believed to be discontented with the club's situation and may look to depart this summer, with just one year left on his current deal – while Manchester United have also been attributed with concrete interest.
The prolific 29-year-old would likely cost around £87m for Spurs chairman Daniel Levy to grant his departure, though Newcastle boast a monetary might few can rival across the expanse of the globe.
Should Newcastle sign Harry Kane?
It's worth noting that Howe might be wary of displacing the burgeoning success of Callum Wilson and Alexander Isak – both prolific and forging an intriguing partnership on Tyneside – but if the opportunity arises to secure a striker of Kane's ilk, the Toon recruitment team would be destitute of vision in failing to attempt landing him.
The numbers speak for themselves. Kane has scored 278 goals and provided 64 assists from 434 outings for the Lilywhites, and has been hailed as "world-class" by more than a few, including ex-Spurs boss Antonio Conte.
This season, Kane has netted 28 goals from 37 Premier League appearances despite Spurs' woes, languishing in eighth place and facing a final-day battle to salvage European football – and even then, the outfit would be confined to the Conference League at best.
The 82-cap England captain, also his nation's record goalscorer, only needs 50 goals to break the all-time Premier League goal record held by the iconic Alan Shearer – a feat he will undoubtedly achieve if he remains within English football for the next two or three seasons.
Signing Kane could reignite Newcastle's talismanic aura that Shearer once claimed at St James' Park, and there is more of a semblance between the pair than merely prolific prowess.
Martin Keown once said: "He is now an outstanding talent. The biggest compliment I can pay him is he's a mixture between a Teddy Sheringham and an Alan Shearer.
"He hits the ball like a mule and his movement, his intelligence is as good as Sheringham's was."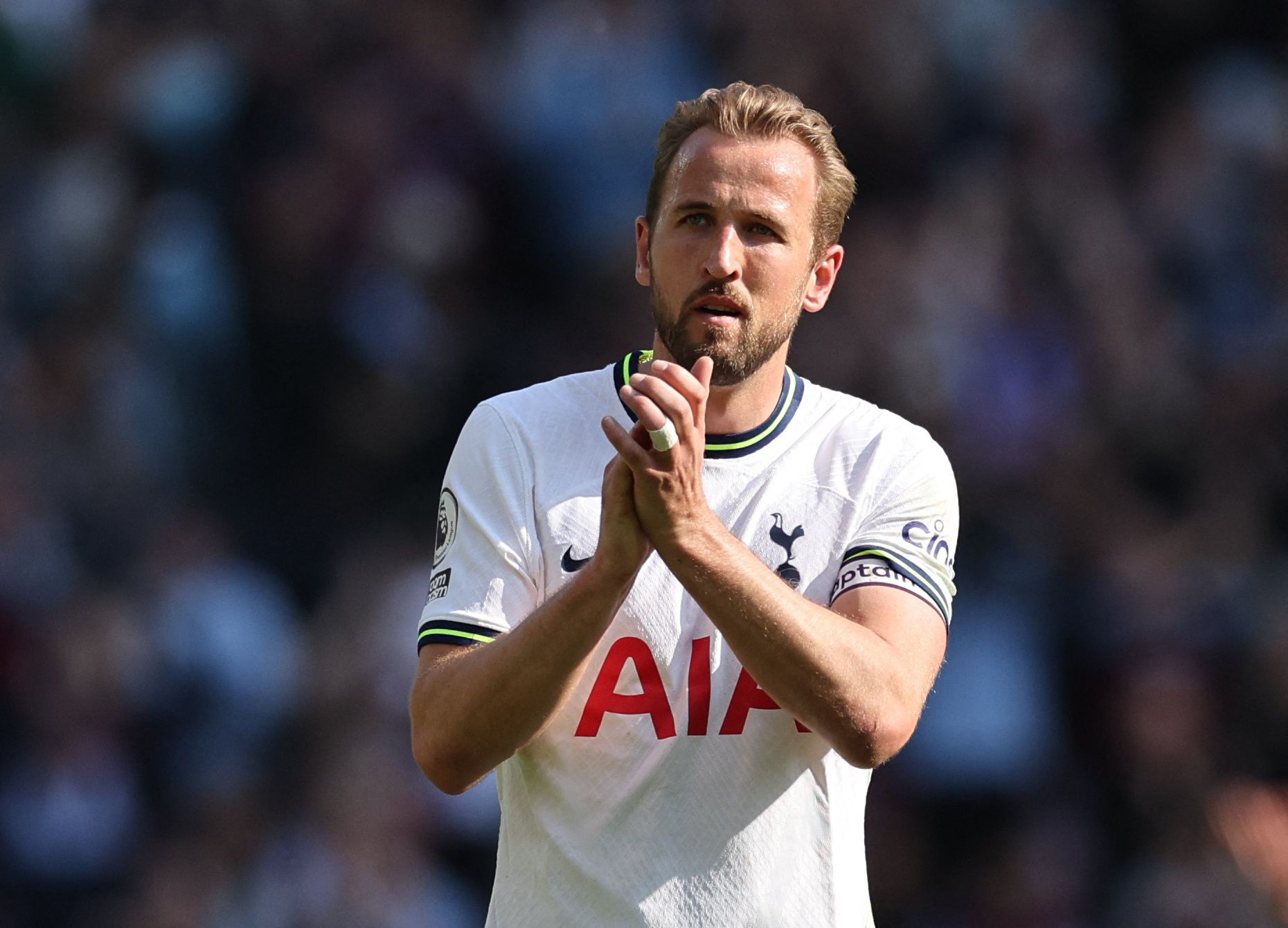 Shearer, who scored 260 goals and provided 61 assists from 441 Premier League displays – winning one title and earning three Golden Boots along the way – was considered among the ultimate centre-forwards, being adept with both feet and his head while possessing a sporting intellect that only truly innate superstars boast.
His former manager, Sir Bobby Robson, lauded him as "a superb team player and an inspirational captain", which certainly seems to be a shimmering reflection of Kane's own skill set, with the Tottenham phenom's record with the north London side remarkably similar to Shearer's Premier League record.
Kane is a leader and a legend of English football; despite having never tasted silverware himself, he is an embodiment of what it means to be a superlative striker and a consummate professional – after all, Shearer's one Premier League title stands alone in his trophy cabinet.
Having secured a return to the Champions League after a two-decade absence this year, Newcastle would only flourish further with Kane spearheading their meteoric ascension.
With the English machine at the helm, it could well be the second coming of Shearer on Tyneside.