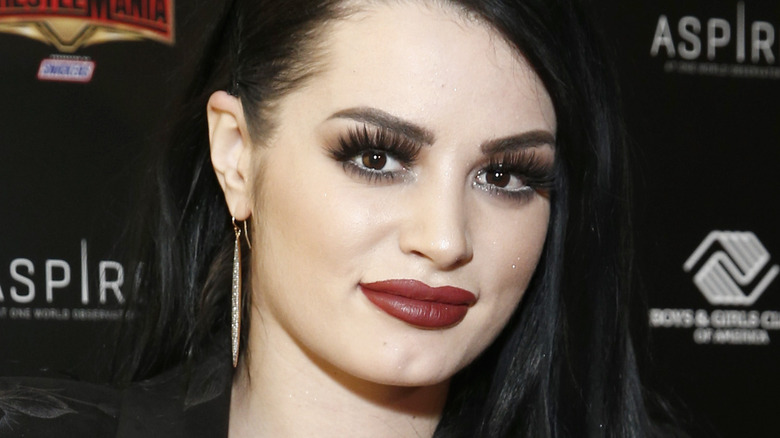 Brian Ach/Getty Images
"I would love to see my brother get his movie," Saraya told "The Mark Hoke Show" recently. "There were two stories in it." 
Saraya says that a chance meeting with Tony Khan started the process to getting her brother Zack a visa. Saraya feels that this is the culmination of WWE fumbling her family after producing a movie about her life called Fighting With My Family.
"After the movie they dropped the ball with him, that could've been the ultimate underdog story with my brother."
"Tony without even thinking was like 'sure, I'll give you a dark match.'" Saraya says that she then applied for her brother's visa, and it should arrive in August, and that she wants her brother's story to be told in a movie, like hers was, calling his a "bigger underdog story." Getting her brother a match in AEW has been a longtime project of Saraya, who even brought it up around the time of her wrestling return.
Saraya debuted in AEW at the end of last year, marking an end to a four-year hiatus away from the ring, initially retiring after a serious neck injury, but the now-medically-cleared wrestler has taken the company by storm, almost literally as she's teamed up with fellow former WWE stars Toni Storm and Ruby Soho to form The Outcasts. The group has been harassing AEW Originals like Britt Baker, Jamie Hayter, Skye Blue, and others in an increasingly bitter turf war, that has seen The Outcasts spray paint victims of their attacks.