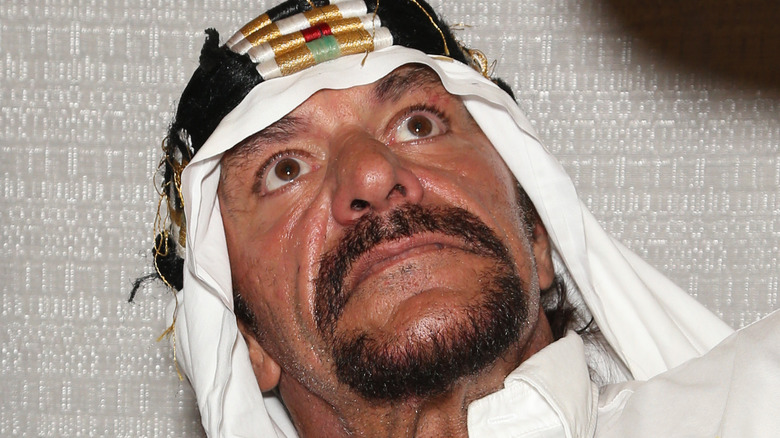 Gabe Ginsberg/Getty Images
This past Wednesday's "AEW Dynamite" featured the shocking debut of Sabu, who is set to stand in the corner of Adam Cole in Cole's unsanctioned match against Chris Jericho. But is Sabu All Elite or was this merely a surprise for the Las Vegas crowd at "Dynamite" and Double or Nothing?
"I think it will likely be a one-off appearance," Tony Khan said in a recent media call. "A lot of fans were excited to see Sabu. I don't think he's going to be somebody regularly stepping into the ring to compete but under the right circumstances he could come back and make other guest appearances, I think it was overall very positively received."
Cole brought out Sabu at the end of the contract signing between him and Jericho. Jericho chided Cole for only having Roderick Strong backing him up, while Jericho had the entire Jericho Appreciation Society, leading to Sabu's music hitting and the ECW legend storming the ring and clearing it of the nefarious sports entertainers.
Sabu's ECW colleague Bully Ray was critical of the appearance, saying it was a "surprise for the sake of a surprise," and warning the fledgling company that too many surprises can make them feel less-than over time. On the opposite end of the spectrum, former WWE European Champion Sean Waltman believes that Sabu is underappreciated, saying that "no one has given more" to wrestling than the former FTW Champion, and was seemingly thrilled for the "Suicidal, Homicidal and Genocidal" Sabu's debut on "Dynamite."