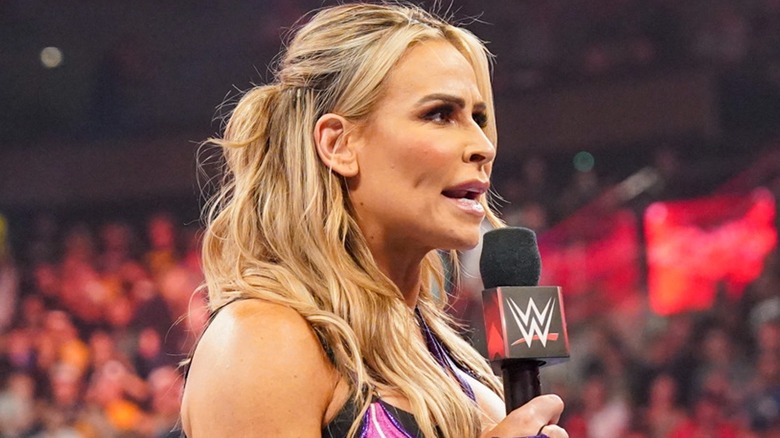 WWE
Natalya may not have been successful on last night's "WWE Raw," but the former "SmackDown" Women's Champion is grateful and inspired by the company she keeps in the locker room. Natalya was praised on X by Scott Fishman, who referred to Natalya as a "pro wrestling machine" while lauding her for the effort she puts in whether on TV or in training.
"With the group of women I get to compete against- I've never felt more inspired to train hard and to be my absolute best at all times. Very grateful," Natalya wrote in response.
People on social media aren't the only ones singing Natalya's praises at the moment, as she's reportedly spoken of very highly by WWE management after Natalya recently stepped up to wrestle two matches at WWE's Superstar Spectacle in India. Natalya replaced "NXT" Women's Champion Becky Lynch, who was turned away from her flight due to a tear in her passport. Natalya was originally slated to wrestle Rhea Ripley at the event, but opted to also wrestle against Zoey Stark, Becky's originally scheduled opponent.
Earlier this summer, Natalya said she is proud of her body of work, noting that she's had only one injury over 16 uninterrupted years with WWE.
"I'm not one to toot my own horn," Natalya said in July, "but sometimes you gotta step back and go, 'Hey, I'm really proud of you.' I'm really proud that I've had the longevity, and the endurance, and the perseverance to go at the level that I've gone at."