Newcastle United are investigating a free move to sign Spurs attacker Lucas Moura, with the Brazil international becoming a free agent this summer.
The "magic" winger scored a hat-trick in the 2019 Champions League semi-finals against Ajax to book Spurs' place in the final. They were ultimately beaten by Moura's quickfire treble which made the dream of reaching the final in Madrid possible.
And while he has struggled for game time throughout his time at Tottenham, he remains a very decent player and one who could offer quality and experience to Newcastle in wide areas.
What's the transfer latest on Lucas Moura?
According to Chronicle Live, Newcastle have been alerted to the opportunity of signing Lucas by his agents. The Brazilian could play his last game for the club at the weekend, with Leeds United his final opposition.
While no offer has been made by Newcastle, Moura's agents and the Magpies have been in contact over a potential move to St James' Park.
It is said that a move to Newcastle appeals to Moura as he is thought to be keen on the idea of linking up with compatriots Joelinton and Bruno Guimaraes, while reuniting with ex-teammate Kieran Trippier could also be a factor in his decision.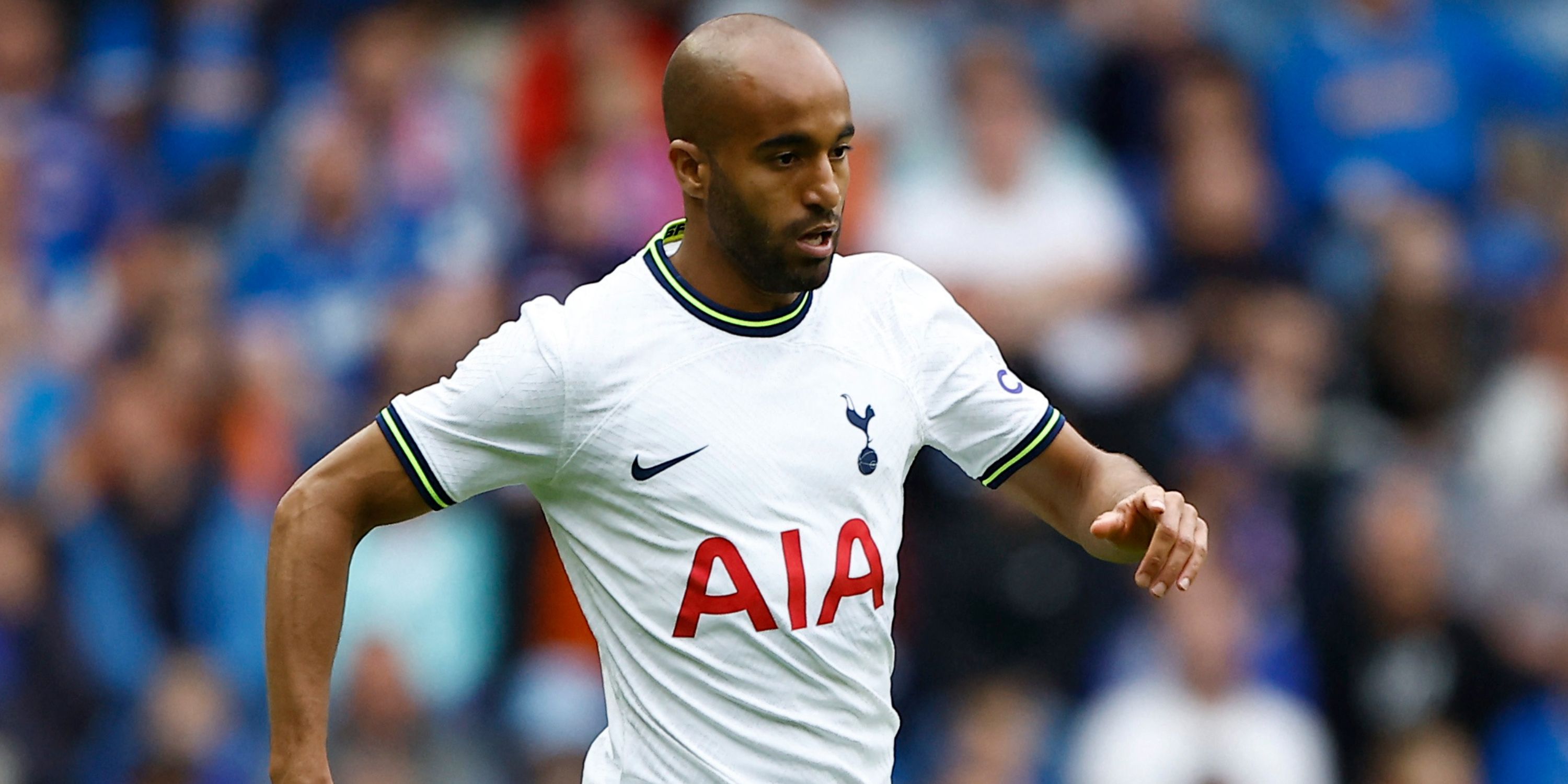 The Chronicle adds that Newcastle are currently trimming their transfer list and believe that Lucas Moura has the quality and experience to aid their Champions League campaign next season.
AS Roma and Sevilla are also interested, but it remains to be seen where he goes this summer.
Why would Eddie Howe want Lucas Moura at Newcastle?
Despite playing less often than he would like, Moura is still a talented and experienced player. Eddie Howe will recognise how he can still be of use in the Premier League even if he is used as a rotation option.
Newcastle will have far more games to contend with next season and if they're not careful with their recruitment, their squad could fall apart due to fatigue and injury.
Moura, who is sponsored by Adidas, has only scored three goals this season and so it might be that there are more valuable options out there for Newcastle to consider. The Tyneside outfit have also struggled for goals from wide areas in recent months, with Miguel Almiron not scoring since March and no one other winger scoring more than Joelinton's six – and Moura hardly seems like the player to change that.
That being said, signing Moura would not require a transfer fee and so offers Newcastle manoeuvrability in the market where a prolific forward would not, so Howe would hope that he could get the best out of the Brazilian.